Baltimore Bohemians Vs. Washington DC Gaels - April 30th, 2005<![if !mso]><![endif]>
Well done to the Baltimore GAA menís team who opened up the 2005 season with a game against Washington DC. Though the Bohemians were well beaten by our Washington rivals, the team showed great commitment and a marked improvement over last year. With this level of participation the Baltimore Bohemians have a great chance of becoming North American Champs later in the summer.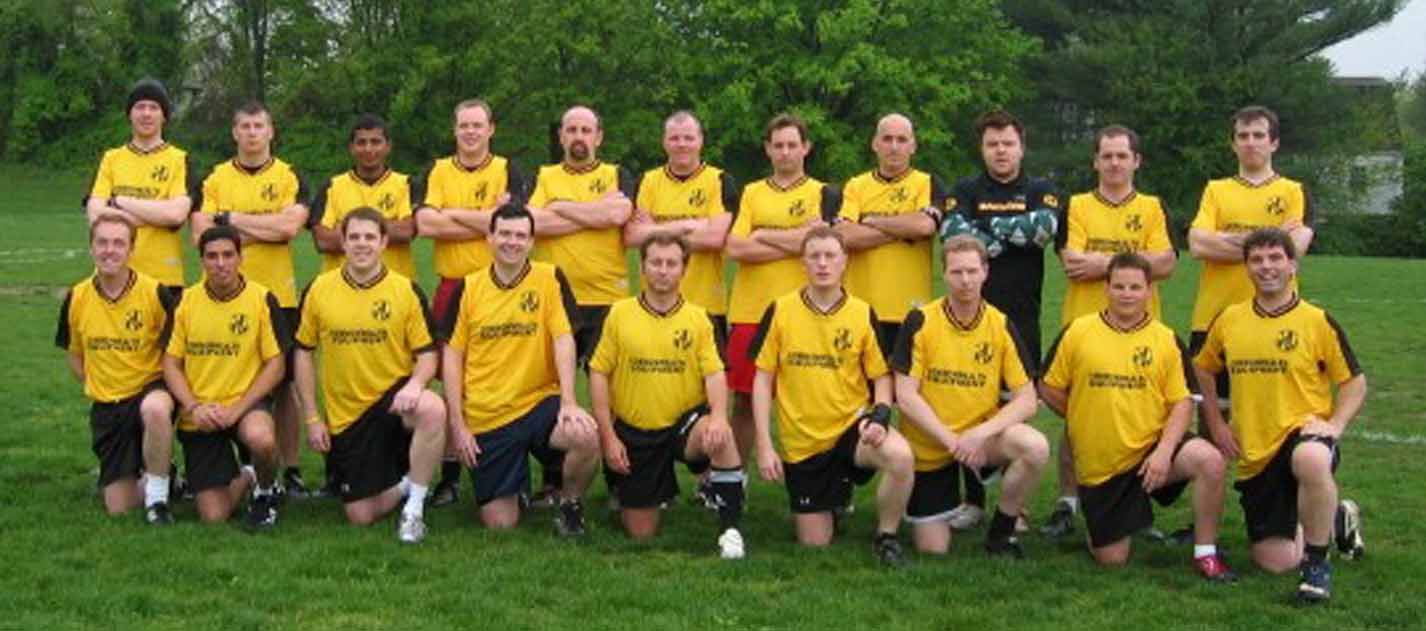 Team (Front Left to Right): Damien Devlin, Kiran Budarajo, Brendan Fahey, Mike Lynch, Nick Hollick, Michael Ramsay, Tom Kinealy, Rick Day, Franz Henggeler (Back Left to Right): Feilim MacGabhann, Chris Blair, Muthu Narayanaswamy, Micheal Duggan, Bill Sweeney, Keith Ramsay, Shawn Baird, Dan Shaw, Eddie MacIntosh, Owen OíReilly, Dan Schroder.