Baltimore Bohemians Vs. Pittsburgh Celtics - July 31st, 2004
The Baltimore Bohemians were hosted by the Pittsburgh Celtics in Anderson Field on Saturday, July 31st 2004. Sixteen enthusiastic players, one enthusiastic coach, and 5 very vocal supporters made the 4 hour trip to Pittsburgh to represent their city.
The cohesiveness and experience of the Pittsburgh team was evident throughout then game and ran out easy winners. However, the Baltimore team battled hard and are showing definite signs of improvement. We all learned a lot from the game, things we will work on in practice.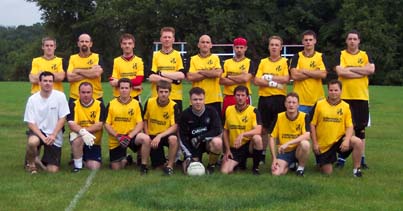 Back Row L-R: Ryan Ambrose, Bill Sweeney, Nathan Bates, Feilim MacGabhann, Dan Shaw, Shawn Baird, Damien Devlin, Conor McDonald, Tadgh Prendeville. Front Row L-R: Mike Lynch, Kieran McKracken, Mike McGill, Isaac Shay, Eddie MacIntosh, Patrick Greham, Michael Ramsay, Rick Day.
More Photos
The Team Huddle
Damien makes a pass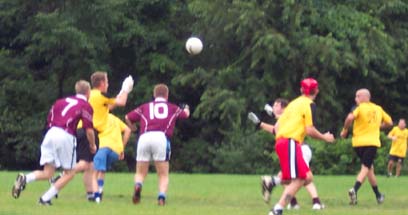 Feilim sees the ball go out of bounds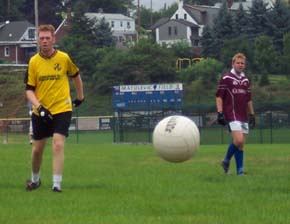 Tadgh is being chased down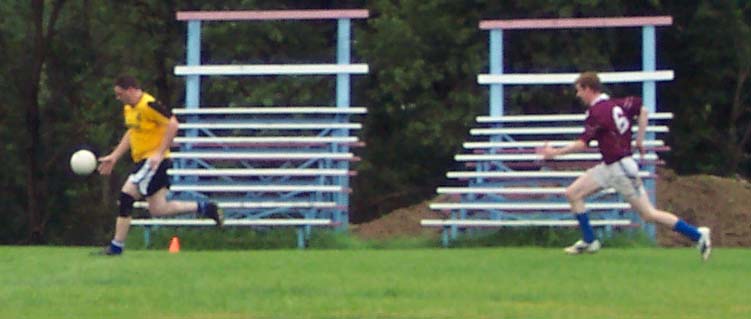 Eddie takes one of his many kick outs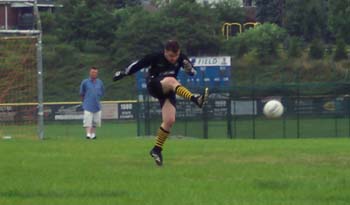 Dan sees but does not believe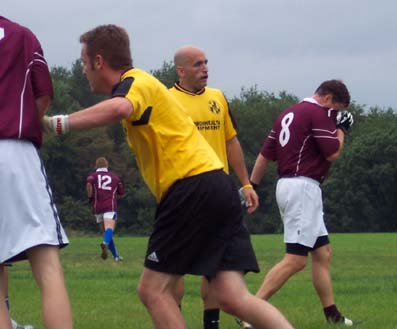 Game Over!